WATCH OUR FIRM VIDEO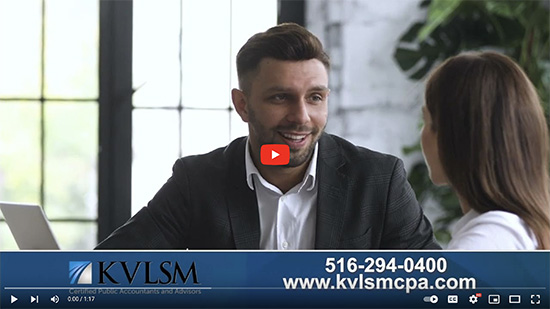 MORE TAX & FINANCIAL NEWS YOU CAN USE
© 2023 KVLSM LLP - CERTIFIED PUBLIC ACCOUNTANTS AND ADVISORS - NEW YORK

This e-mail and any attachments are intended exclusively for the individual or entity to which it is addressed. It may be confidential or legally privileged. If you received this message in error or are not the intended recipient, you should destroy the e-mail message and any attachments or copies, and you are prohibited from retaining, distributing, disclosing or using any information contained herein.

Please inform us of the erroneous delivery by return e-mail. Thank you for your cooperation.