Brian Gordon, CPA Interview for Forbes Magazine

Brian Gordon, CPA, Director of State and Local Taxes at Sanders, Thaler Viola & Katz, LLP, was recently interviewed for a Forbes Magazine article on actor Robert Redford's reported New York State tax trouble.
Please click here to read the story.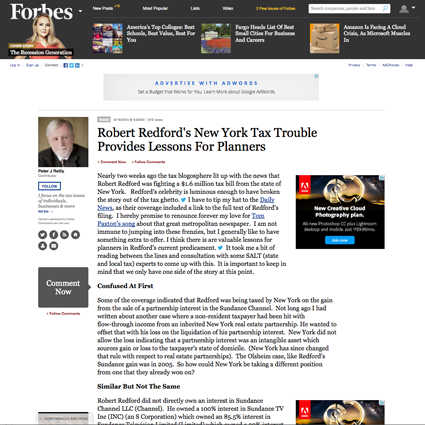 For more information regarding Sanders Thaler Viola & Katz, LLP, visit:
www.st-cpas.com.