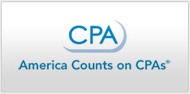 We provide a variety of services including:
•
Income Tax Preparation for all types of businesses and individuals
•
IRS and State Audit Representation
•
Trust, Estate and Gift Compliance
•
QuickBooks setup, support and training
•
Business startup services
•
Monthly bookkeeping
•
Financial statements
•
Family Office
Manage Subscription:
•
Subscribe
•
Forward to a Friend
•
Unsubscribe
Sanders Thaler Viola & Katz Launches New E-Newsletter

Sanders Thaler Viola & Katz, LLP has announced that the firm is launching its own monthly e-newsletter. Each month, readers will learn more about what the firm does and the type of services they offer. There will also be articles offering tips on tax planning, new tax laws, and other financial information.

"There have been new tax laws that went into effect the beginning of this year and resulted in those in higher income brackets having to pay more and others who may be losing some deductions which they have relied on to receive a tax refund," said Scott Sanders, managing partner with Sanders Thaler Viola Katz, LLP. "Our monthly e-newsletters will provide our subscribers with the information needed to clear up any confusion they may have about the new tax laws."

Click on one of the following for additional updated information:
• 2013 Tax Law Summary
• Client Line Newsletter
• Tax Report Newsletter

To learn more about Sanders Thaler Viola Katz, LLP, visit www.st-cpas.com.
Sanders Thaler Viola Katz, LLP Named One of "Best of LI 2013"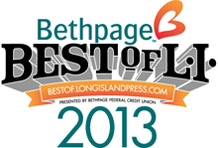 Sanders Thaler Viola Katz, LLP has been named one of the best accounting firms by the readers of The Long Island Press in its "Best of LI 2013" poll.

Formerly known as Sanders Thaler & Associates, LLP, Sanders Thaler Viola & Katz, LLP is a Certified Public Accounting (CPA) firm which provides a variety of services, including income tax preparation, Internal Revenue Service and New York State audit representation; payroll reporting; QuickBooks setup, support and training; business startup services; and monthly bookkeeping. The firm also ensures that all of its clients' financial records are up-to-date and accurate.

"We wish to thank the readers of The Long Island Press for naming us one of the best accounting firms on Long Island," said Scott Sanders, managing partner of Sanders Thaler Viola & Katz, LLP. "We have a very knowledgeable and experienced staff that is able to meet our clients' needs and make sure that all their financial matters are in order."