How to Handle an Identity Verification Letter from the IRS
The IRS is taking measures to protect taxpayers who may be victims of identity theft. If the IRS received a federal income tax return with a taxpayer's name and/or social security number that appears fraudulent, the IRS will request more information in order to process the tax return.
Read More


Eliot Lebenhart, CPA Interviewed by News 12 Long Island Regarding a Story on IRS Identity Theft
Eliot Lebenhart, CPA, a Partner with the firm, was recently interviewed by News 12 Long Island about an IRS security breach that allowed criminals to gain personal tax information on over 100,000 taxpayers, using the "Get Transcript" feature on the IRS website.
Click here to watch the story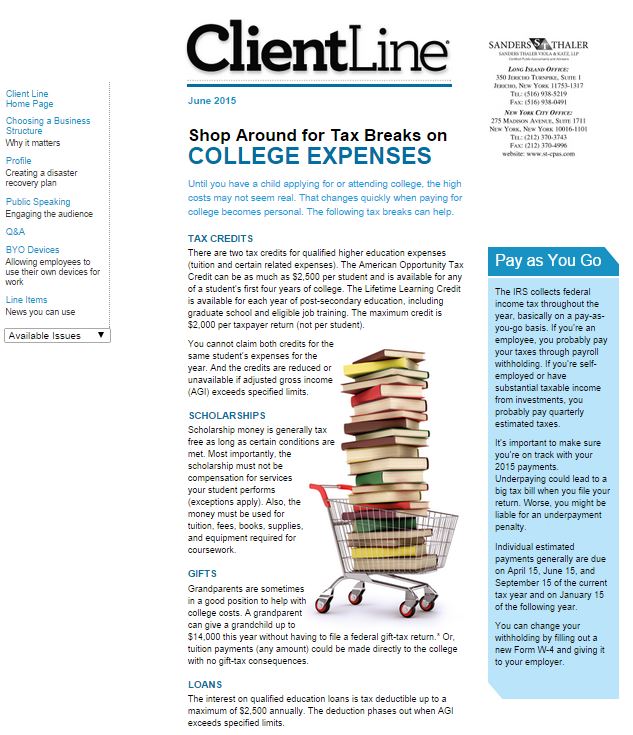 Click on one of the following for additional updated information:
• Tax Report May 2015 Newsletter

To learn more about Sanders Thaler Viola & Katz, LLP, visit www.st-cpas.com.