Brian Gordon, CPA Joins Sanders Thaler as State and Local Tax Director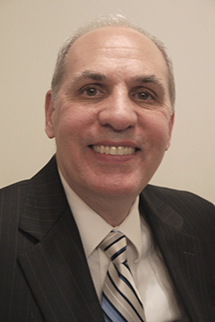 Sanders Thaler Viola & Katz, LLP would like to welcome Brian Gordon as our new State and Local Tax (SALT) Director, effective March 1.

Brian has more than 30 years of experience with the New York State Department of Taxation and Finance. His most recent position was as District Audit Manager in Manhattan and Brooklyn. He is an expert in SALT issues, with experience in Income Tax, Pass Through Entities, Corporation Tax, and Sales Tax. His specialty has been residency, and while with the NYS Department of Taxation and Finance was involved in many high profile residency audits. He is also a Special Advisor to MONAEO, a new service designed to help taxpayers and their advisors determine State Residency with the use of technology.
Brian has lectured on various tax topics and is a member of the NYSSCPA and New York State Multistate and Local Tax Committee.

Brian has recently written about a landmark case regarding statutory residency and the definition of "maintaining" a permanent place of abode. Many tax professionals had been following this particular case through the various levels of the New York State court system due to its implications. To read more about this case, please click here: | Read More

To contact Brian, please email him at: bgordon@st-cpas.com