New Niche Department for Fashion Models, Entertainers & Related Fields
With almost 40 years of experience, our newest Partner Eliot Lebenhart will head our new niche department for Fashion Models, Entertainers and Related Fields. He has a proactive relationship with the major modeling agencies and maintains a valuable business relationship with the talent and client.

The department provides clients with complete tax filings and compliance, consulting, planning and bill paying. We will review tax issues relating to foreign income and expenses, non-resident alien tax matters, and allocation of income earned in various states and countries. We are available year-round for questions and tax advice.

Click here for more information about the services we offer, including a link to the Tax Deductions for Fashion Models, Entertainers, and Related Fields worksheet.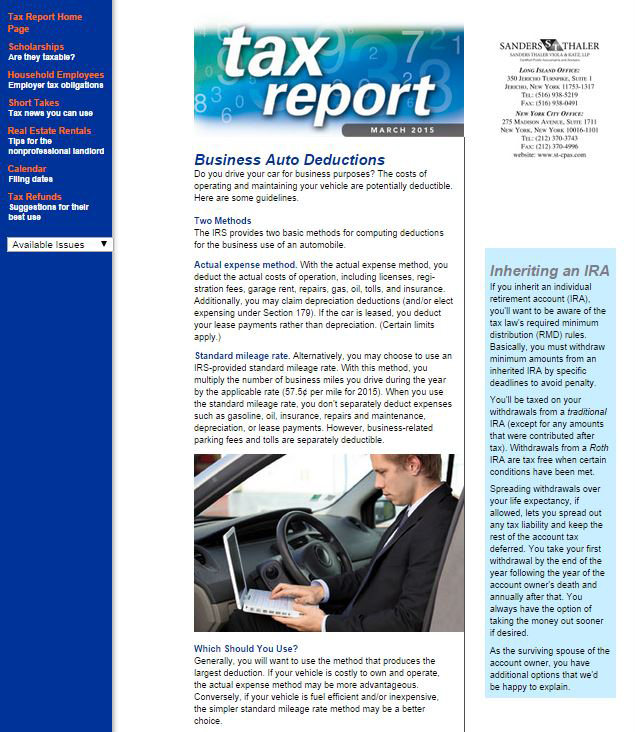 Click on one of the following for additional updated information:
• Client Line February 2015 Newsletter
• Tax Report March 2015 Newsletter

To learn more about Sanders Thaler Viola & Katz, LLP, visit www.st-cpas.com.