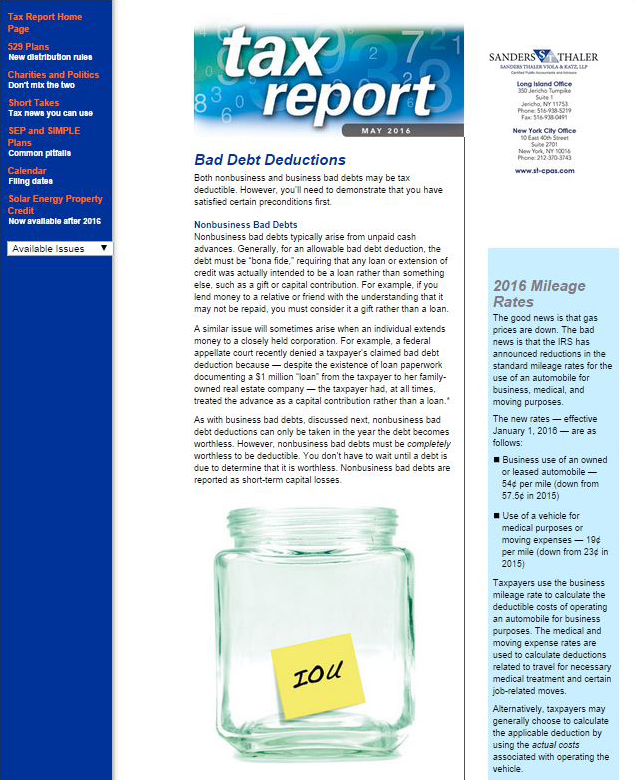 Helpful Tips for Owed Taxes, IRS Notices and Planning for 2016 Filings
Whether you owed money or missed your filing deadline, received a notice from the IRS or just want to get a jump start on next year, the Internal Revenue Service has compiled a series of useful information for taxpayers.
Equal Pay Provision of the New York State Labor Law
According to the New York State Department of Labor's Division of Labor Standards, the latest amendment to Article 6, Section 194 of the New York State Equal Pay law prohibits differences in pay based on gender in jobs requiring equal education, skill, effort and responsibility and performed under similar working conditions.
Read More

Click on one of the following for additional updated information:
• April 2016 Firm Newsletter
• April 2016 S.A.L.T Newsletter

To learn more about Sanders Thaler Viola & Katz, LLP, visit www.st-cpas.com.