U.S. Department of Labor Aims for Complete Overhaul of Employee Benefit Plan Form 5500 Reporting
The U.S. Department of Labor's (DOL) Employee Benefits Security Administration (EBSA), together with the Internal Revenue Service (IRS) and the Pension Benefit Guaranty Corporation, are currently working on revisions to the Form 5500 Annual Return/Report filed by private-sector employee-based pension and welfare benefit plans. EBSA is additionally working on changing the reporting requirements of the Employee Retirement Income Security Act.
IRS Changes Method of Initiating Audits with Taxpayers
The Internal Revenue Service (IRS) has issued an immediate plan to cease notifying taxpayers via telephone when they are subject to in-person field audits. Instead, taxpayers will be notified first via U.S. mail. Though it has been the claim on the part of the IRS that this process was already in place, a review of the IRS manual found that revenue agents were instructed that phone calls were the preferred method of initiating taxpayer contact. This latest update aims to avoid confusion regarding tax scams and identity theft, which is a priority for the agency.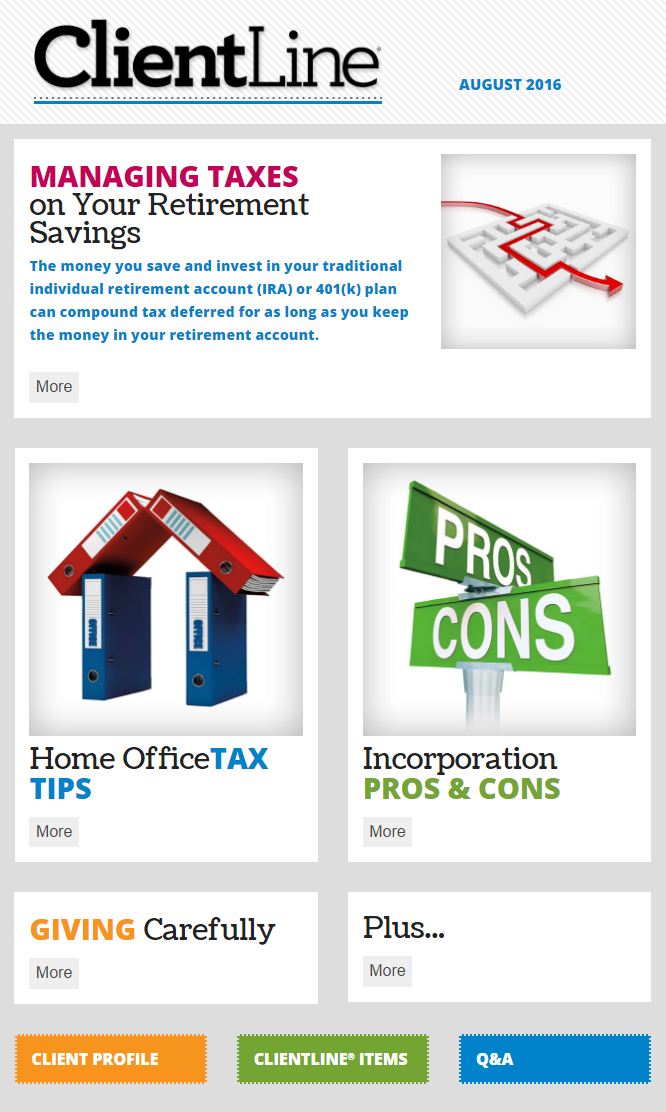 Click on one of the following for additional updated information:
• July 2016 Firm Newsletter
• July 2016 S.A.L.T Newsletter

To learn more about Sanders Thaler Viola & Katz, LLP, visit www.st-cpas.com.