Recent STAR Program Changes
With the School Tax Relief (STAR) program changes that were implemented earlier this year, certain homeowners in New York State will now have to register for the new STAR credit. This includes some who have already previously applied. Additionally, new applicants who qualify for STAR will receive a check payment for the credit rather than a property tax exemption. To find out if you must reapply, click here.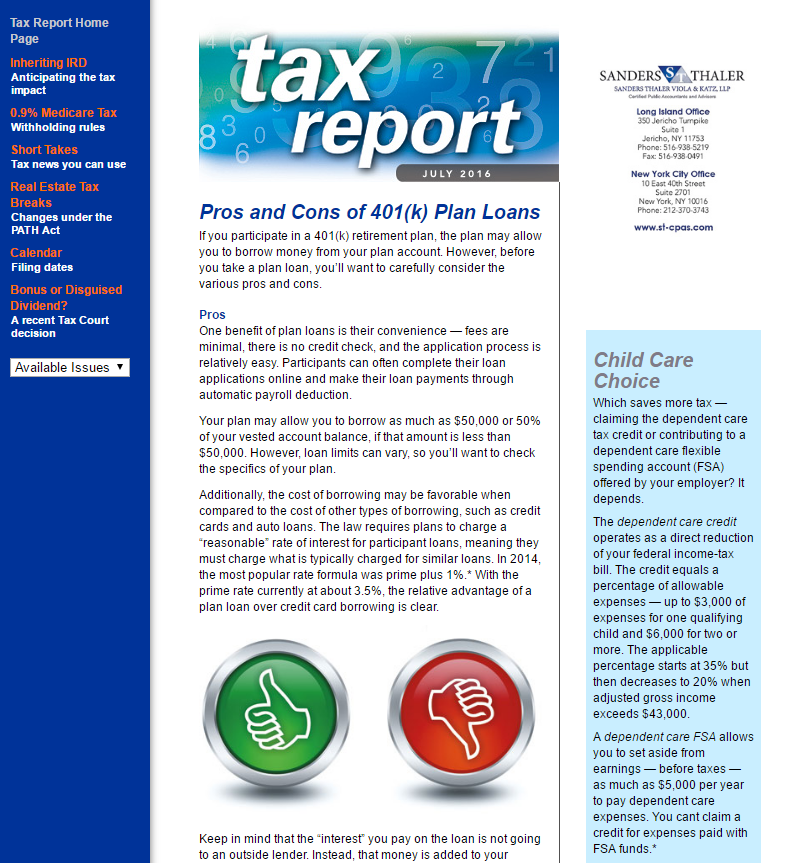 Click on one of the following for additional updated information:
• June 2016 Firm Newsletter
• July 2016 S.A.L.T Newsletter

To learn more about Sanders Thaler Viola & Katz, LLP, visit www.st-cpas.com.