MORE TAX & FINANCIAL NEWS YOU CAN USE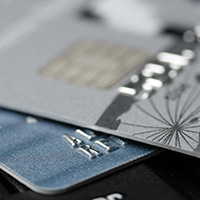 Mastering Your Credit Card (and Not the Other Way Around!)
The average credit card balance in America ballooned to $5,910 in 2022. This figure is up 13.2% from the year before according to Experian, and it spells out a worrisome (and costly) trend for consumers. After all, credit card interest rates were on rise throughout all last year and well into 2023, mostly due to changes to the federal funds rate by the Federal Reserve...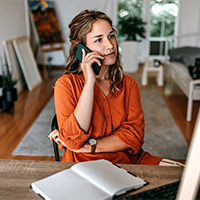 When to Call: Common Situations that Require a Tax Review
Taxes can affect many areas of your life. Here are some common situations when you'll want to schedule a tax review.
Something changed in your life. A change in your life could mean significant changes in your tax status...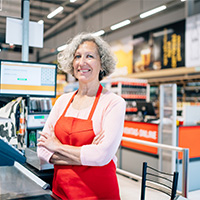 Multiple Jobs: Be Prepared for Tax Surprises
Working more than one job can help maximize income, but also potentially create a tax surprise. Here are several be aware of...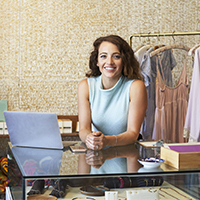 How Small Business Stock Sales Are Taxed
Selling small business stock can have significant tax implications, depending on several factors, such as the holding period, the nature of the business, and the type of stock sold...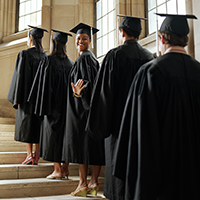 New FAFSA Rules
The Free Application for Federal Student Aid (FAFSA) was revised to streamline the application process and alter eligibility formulas...
WATCH OUR FIRM VIDEO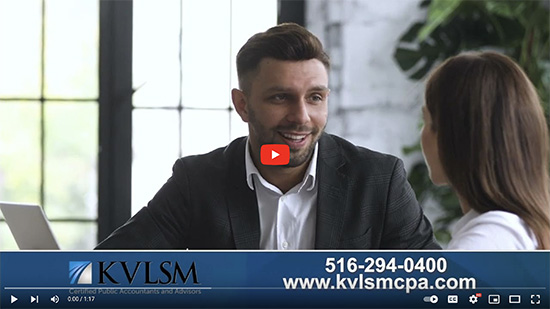 SERVICES
Income Tax Preparation for all types of businesses and individuals
IRS, State and Local Audit Representation
Trust, Estate and Gift Compliance
QuickBooks setup, support and training
Business startup services
Monthly bookkeeping
Financial statements
Family Office
Nonprofit Administration
RECENT E-NEWSLETTERS
AUGUST 2023 Q & A
Q: What's the difference between high-yield savings and money market accounts?
A: High-yield savings and money market accounts offer higher interest rates compared to traditional savings accounts.
A high-yield savings account is best for funds you don't need to access frequently. There might be limits on the number of transactions allowed per month. You can find this account at banks.
Money market accounts often come with check-writing privileges and debit cards, offering more liquidity. However, they may require higher minimum balances to avoid fees and some money market investments are not FDIC insured.
These accounts are a good place to park cash or an emergency fund. Place long-term investments in vehicles that generally offer higher rates of return. Wherever you put your money, check the financial health of the institution.
Substantiating Noncash Charitable Deductions
Noncash charitable deductions allow taxpayers to deduct the fair market value of donated items on their tax returns. These steps can help ensure your charitable deductions are adequately substantiated and accepted by the IRS.
RECEIPTS EVERY TIME
Regardless of the value, you should have a receipt from the charity for any noncash donation. This document should include the charity's name, the date and location of the contribution, and a reasonably detailed description of the donated property. Consider taking photos of donated items to document their condition.
HIGHER VALUE ITEMS
If the value of your noncash donations is over $500 for the tax year, you must also include IRS Form 8283 with your tax return. For each item or group of similar items valued over $500, you must provide additional details including when you acquired the item and its original cost.
GET AN APPRAISAL
If you're donating an item or a group of similar items worth more than $5,000, you'll generally need a qualified appraisal of the item's fair market value, and you must also complete Section B of Form 8283. There are exceptions for publicly traded securities, vehicles, and intellectual property.
Cost of College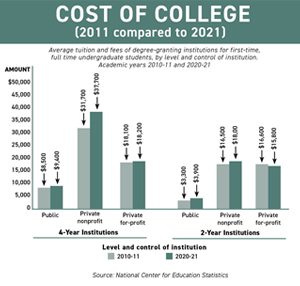 Average tuition and fees of degree-granting institutions for first-time, full time undergraduate students, by level and control of instituion. Academic years 2010-11 and 2020-21.

(516) 938-0491
© 2023 KVLSM LLP - CERTIFIED PUBLIC ACCOUNTANTS AND ADVISORS - NEW YORK

This e-mail and any attachments are intended exclusively for the individual or entity to which it is addressed. It may be confidential or legally privileged. If you received this message in error or are not the intended recipient, you should destroy the e-mail message and any attachments or copies, and you are prohibited from retaining, distributing, disclosing or using any information contained herein.

Please inform us of the erroneous delivery by return e-mail. Thank you for your cooperation.