SEPTEMBER 2023
E-NEWSLETTER

MORE TAX & FINANCIAL NEWS YOU CAN USE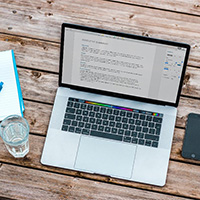 Don't Overlook Your Digital Estate Assets
A digital or online presence has become a part of daily life for most people. That digital presence also should be a part of your estate plan. If it isn't, here's how to get things together to include those assets in your planning. First, list your electronic and virtual accounts and assets, including account names, usernames and passwords. Review and update periodically...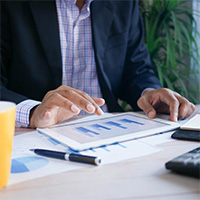 Employee Benefits: Eliminate Coverage Gaps
With new hires, you want to be confident that they will become loyal, productive, and valuable long-time employees. One way to achieve this goal is to have a well-thought-out employee benefit program that serves your needs. To see if your program has gaps you may want to consider what competitors offer and what employees look for...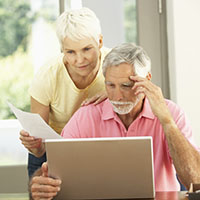 Taxes: Knowing the Basics is Key
Understanding how our tax system works can be tricky for anyone. Whether you're an adult who never paid much attention to the taxes being withheld from your paycheck or a kid who just got his or her first job, the starting point to reducing your tax is knowing when to ask a question. But that means having a basic understanding of what might be taxed...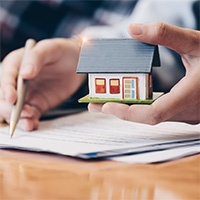 Your Home is a Bundle of Tax Benefits
There are many tax benefits built into home ownership. Here is a review of the most common...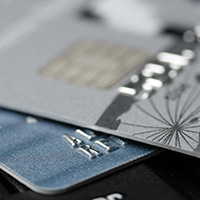 The Trouble With 0% Financing
Companies want to make it easy to buy their big ticket items, especially at times of economic uncertainty. A popular technique is to offer 0% financing when you buy furniture, electronics and other household items. You can also take matters into your own hands with a credit card that offers 0% APR on purchases, balances transferred to the card, or both...
WATCH OUR FIRM VIDEO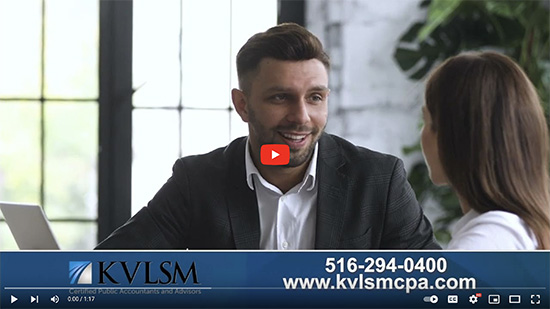 SERVICES
Income Tax Preparation for all types of businesses and individuals
IRS, State and Local Audit Representation
Trust, Estate and Gift Compliance
QuickBooks setup, support and training
Business startup services
Monthly bookkeeping
Financial statements
Family Office
Nonprofit Administration
RECENT E-NEWSLETTERS
SEPTEMBER 2023 Q & A
Q: Our engineering firm could use new office furniture. Is now a good time to buy?
A: The third quarter of the year isn't the best time to purchase office furniture if you're watching costs. Generally, the furniture industry releases new models twice a year - in the spring and fall. It would be best to buy new furniture in the off-season to get your best deals. Some better times:
January: Vendors may discount 2023 furniture to make way for 2024 models.
April-May: For furniture retailers, Memorial Day sales rival Black Friday sales.
August: Back-to-school shopping deals can expand to include furniture.
Higher 2024 HSA and HDHP Limits
There's good news for you and your employees if you offer a high-deductible health plan (HDHP) and health savings accounts (HSAs). In one of the largest jumps in recent years (7.8%), the HSA contribution limits for 2024 will rise to $4,150 (from $3,850 in 2023) for employees with single health plan coverage and to $8,300 (from $7,750) for those with family coverage. Workers aged 55 and older can contribute an extra $1,000 (unchanged from 2023). So an older married couple will be able to contribute $10,300 in 2024.
Your high deductible health care plan will qualify if the 2024 annual deductible is at least $1,600 for self-coverage or $3,200 for family coverage.
Employee out-of-pocket expenses (deductibles, copayments, coinsurance, and some uncovered services) cannot exceed $8,050 (self-only) or $16,100 for family coverage. 
Improve Your Credit Scores
Everyone's goal should be an excellent personal and business credit score. Here's some simple guidance on how you may be able to improve yours.

Pay your bills on time. According to credit agencies, your credit history is the most influential factor in determining your credit score. Also, keep track of your credit balances versus your credit lines. Some experts recommend a 10% credit utilization as ideal.
The recommendation to keep open credit accounts you've paid off ties into this utilization guide by maximizing your credit lines. How many accounts you have and how long they've been open are essential factors in your score. The longer you've had an account, the better. Another important tip is to not jump on credit offers you receive to see if you get approved. Make sure you need the credit before you apply because each application you make can lower your credit score. Finally, periodically monitor your credit scores and be patient. Newly established good credit habits may take a while to show up in your numbers.

(516) 938-0491
© 2023 KVLSM LLP - CERTIFIED PUBLIC ACCOUNTANTS AND ADVISORS - NEW YORK

This e-mail and any attachments are intended exclusively for the individual or entity to which it is addressed. It may be confidential or legally privileged. If you received this message in error or are not the intended recipient, you should destroy the e-mail message and any attachments or copies, and you are prohibited from retaining, distributing, disclosing or using any information contained herein.

Please inform us of the erroneous delivery by return e-mail. Thank you for your cooperation.