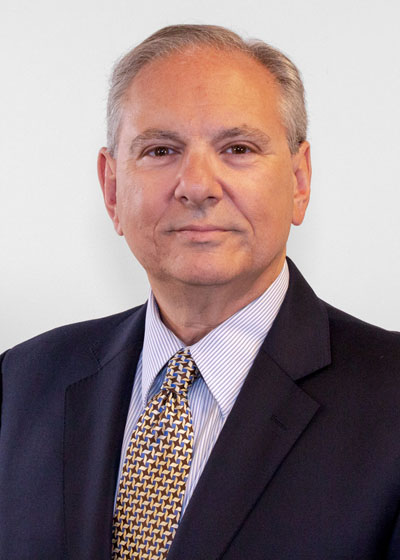 Partner
Phone: 516-294-0400
Email Me
Download vCard
Licenses
Certified Public Accountant
Expertise
Taxation
Business Consulting
Estate Planning
Affiliations
American Institute of CPAs
NYS Society of Certified Public Accountants
Education
Charities
Cooley's Anemia: Former National President and Volunteer Fundraiser
Angela and Scott Jaggar Foundation: Vice President
Order of Sons and Daughters of Italy: Member
The Lend-A-Hand Project: Advisory Commission Board Member
"Accounting is all about establishing relationships and earning someone's trust as a result of my sound advice."
Anthony has over 35 years of experience in the accounting industry. Anthony's success can be attributed to more than just being one of the top licensed CPAs in New York. "Believing in someone's expert advice comes not only from understanding the facts and figures, but the strategic reasoning behind it. Handling money is more about emotional intelligence than one might think."
Anthony's style of honesty and delivery of such advice has allowed him to become one of the most trusted and sought after accountants in the industry. Anthony adds, "The best advice I can offer my clients is the same advice I would give to myself."
In the field, using fresh and innovative approaches, Anthony knows how far he can push the envelope while protecting the interest of his client.
You can always count on tax laws changing, and no matter what type of road blocks present themselves, Anthony always takes the time to find the answer. This is what sets him apart from the ordinary accountant.
Anthony was the Managing Partner of Geller Marzano & Company CPAs PC prior to merging with Sanders Thaler. Anthony was responsible for making all final decisions connected with the operations of the firm whether they are financial, technical or personnel decisions. Anthony was with Geller Marzano for over 20 years.
Maintaining cohesion within the firm and establishing a solid quality control policy is the foundation of any successful business and Anthony is no stranger to that belief. His strict attention to detail within the firm sets the tone for the service provided to each of his clients.
Anthony is proficient in all facets of taxation and estate planning. However, his passion lies in tax planning and business consulting. He adds, "These areas allow me to use my creative thought processes to assist clients in achieving their financial goals by minimizing tax liabilities and making well thought out business decisions."
Anthony's clients include private individuals, sole proprietors, large corporations, and local well-known businesses.
Building relationships with his clients entails more than preparing statements and giving advice. It involves realizing and recognizing the changes that each client goes through as time passes. Evolving with the client as needs change allows him to formulate a long-term strategy that is tailored to each client.
In addition to the individual attention he gives to his clients, Anthony advises and speaks to Fortune 500 executives on the tax ramifications of stock options and has spoken at seminars for the New York State Society of Certified Public Accountants. He is a member of the American Institute of Certified Public Accountants and the New York State Society of Certified Public Accountants. In 2017, Anthony was recognized as one of the top small business executives by the Long Island Business News.
Prior to joining Geller Marzano and Sanders Thaler, Anthony received his B.S. in Accounting from the Professional School of Accounting at the Long Island University – C. W. Post Campus in 1982 and obtained his CPA license in 1988. Anthony devotes a good amount of his spare time helping the less fortunate. He is the former National President of the Cooley's Anemia Foundation that helps patients with blood disorders. Anthony is the Vice President of the Angela and Scott Jaggar private foundation that supports community non-profit organizations generally located in the Long Island area. Anthony is also involved with other nonprofit organizations that assist people in need who are located within the Long Island area.