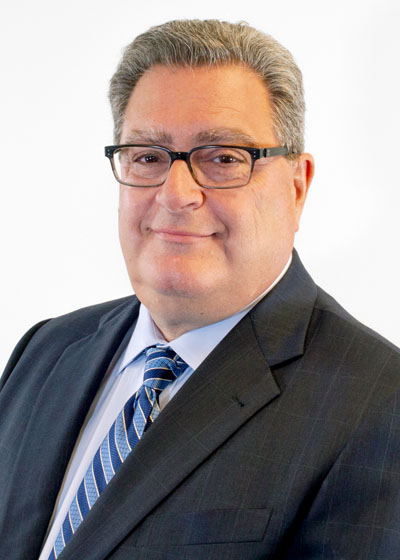 Partner
Phone: 516-294-0400
Email Me
Download vCard
Expertise
Tax and Accounting Services
Financial planning
Business Management services
Accounting Practice Management
Industries
Entertainment
Medical
Sports
Affiliations
American Institute of Certified Public Accountants (AICPA)
National Conference of CPA Practitioners (NCCPAP)
New York State Society of CPAs – Nassau Chapter

Small Firm MAP Committee Co-Chair
Practice Continuation Committee Co-Chair
Education
BS, Accounting, State University of New York at Binghamton
Outside interests
Family
Jets, Mets, and Islanders
"The ability to work as a team is key to the success of both our CPA firm and our clients."
With more than 40 years of industry experience, Eliot has brought a wealth of knowledge and business acumen to expand our practice areas by providing additional expertise in tax, accounting, and business management services to the entertainment, medical and sports industries.
Eliot is a Certified Public Accountant, who graduated from the State University of New York at Binghamton in 1975. Prior to starting his own firm he strategically gained employment with CPA firms that lead to specialized experience in providing tax services to the entertainment and sports world. In 1983 he started his own firm, focusing his practice and developing extensive knowledge in the fashion modeling, entertainment and sports related fields where he was able to develop a highly diversified clientele.
Eliot Lebenhart is currently active in the New York State Society of CPAs Nassau Chapter (NYSSCPA-Nassau), where he co-chairs the Small Firm Management of an Accounting Practice Committee and the Practice Continuation Committee, and he has also served on the Board of Directors. He is also a member of the American Institute of Certified Public Accountants and the Nassau/Suffolk Chapter of the National Conference of CPA Practitioners, where he previously served on its Executive Board of Directors.
In an effort to give back to his peers, Eliot's passion has and continues to drive him to volunteer to speak at numerous seminars on tax and financial planning strategies and at NYSSCPA-Nassau events. He has also appeared on television and radio shows speaking about financial and tax-related strategies, in an effort to help educate the public.
Eliot is an active member in his community and a former member of the Board of Trustees at Temple Beth Torah. Eliot  has coached many of the sports teams that his children played on and now he and his wife, Jane, are involved with their grandchildren and hope to take advantage of everyone being local to enjoy quality time with family, clients, colleagues, and teammates.