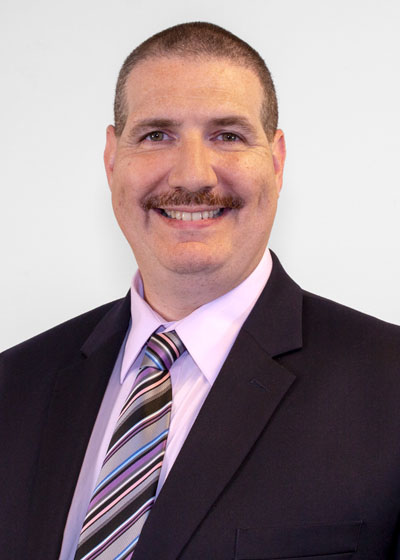 Managing Partner
Phone: 516-294-0400
Email Me
Download vCard
Licenses
Certified Public Accountant
Accredited Tax Advisor
Expertise
Small Business and Personal Income Taxation
Business Consulting
Tax Analyses & Planning
Audit Representation
New Business Start-Up
Affiliations
American Institute of CPAs
NYS Society of Certified Public Accountants

Nassau Chapter – Mentor a Student Committee
Education
B.B.A. Accounting, Hofstra University
A.S. Accounting, Nassau Community College
Outside interests
"We're in the business of protecting people, whether you're an individual, a small business, or a publicly traded corporation. As my client's needs change, I change with them."
Michael is the Managing Partner at KVLSM, formerly Katz Viola Lebenhart & Mauro, LLP. He is responsible for managing the day-to-day operations of the firm and overseeing all of the staff.
Michael was the Chief Operating Officer and CFO of Geller Marzano & Company, CPAs PC prior to merging with Katz Viola. Michael has over 25 years of experience in the accounting industry. Michael's continued success lies in his ability to recognize the underlying facets of his clients' financial plans that are most overlooked and directly affect their tax structure. With his sophisticated style of analysis, he finds those needles in the haystack, the "unrealized losses" that can offset "realized gains."
Michael is always evaluating each client's needs. Michael says, "Reviewing and assessing a client's financial climate is an area where organization and communication are needed most in a firm." He adds, "While we disseminate work to the appropriate level staff members, I review all returns and work performed by my staff."
This refined management technique has led to exceptional employees and satisfied clients while facilitating a continuous stream of new opportunities.
Michael caters to both regional and national companies by providing them with information on Tax Planning, Projections & Business Planning, Audit Representation for Federal & State tax problems, insurance company audits, and Federal & State Departments of Labor audits.
His clients include music-recording artists and corporate executives at various corporations. He works extensively with self-employed individuals and business owners including, doctors, surgeons, financial planners, broker dealers, architects, and restaurateurs. His clients are involved in many different types of businesses, including bakeries, caterers, clothing stores, contractors, electricians, investment advisors, IT consulting, jewelry, property managers, real estate investors, telecommunications and trucking companies.
In 1990, Michael received his A.S. in Accounting with Magna Cum Laude honors from Nassau Community College. During his studies at NCC, he was President of Nassau Community's Chapter of Phi Theta Kappa, which is the National Honor Society of Two-Year Colleges. Upon graduation from NCC, he was awarded with the only scholarship the Accounting Department offered as well as several other scholarships and entered Hofstra University where he received his B.B.A. in Accounting, earning Dean's List honors every semester at both colleges.
Michael is a member of the American Institute of Certified Public Accountants, the New York State Society of Certified Public Accountants, and the National Society of Accountants. His specialized brand of service as an Accredited Tax Advisor has been commended by the Accreditation Council for Accountancy and Taxation, which recognizes professionals who handle sophisticated tax planning issues, including ownership of closely held businesses, qualified retirement plans and complicated estates.
When Michael isn't formulating sophisticated tax plans, he spends time with his family and has volunteered in the community. He has coached soccer for the Plainview Old Bethpage Soccer Club in Plainview, NY for many years. As a coach, he was able to participate in the lives of his children and others within the community.
Michael adds, "Being involved in these activities that foster growth at the individual, family and community levels gives me the opportunity to enrich people's lives and spend quality time with my family."
Michael and his family are active members of the Midway Jewish Center in Syosset, NY and regularly attend services and events at the temple.